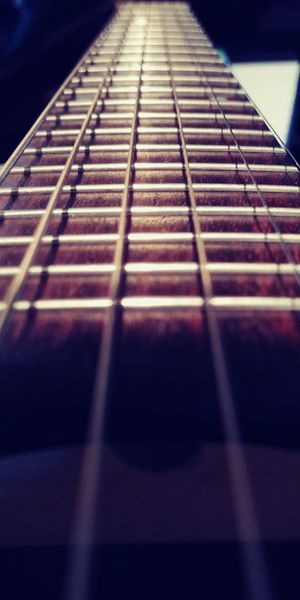 "It's Not Good, You have a Fractured C2"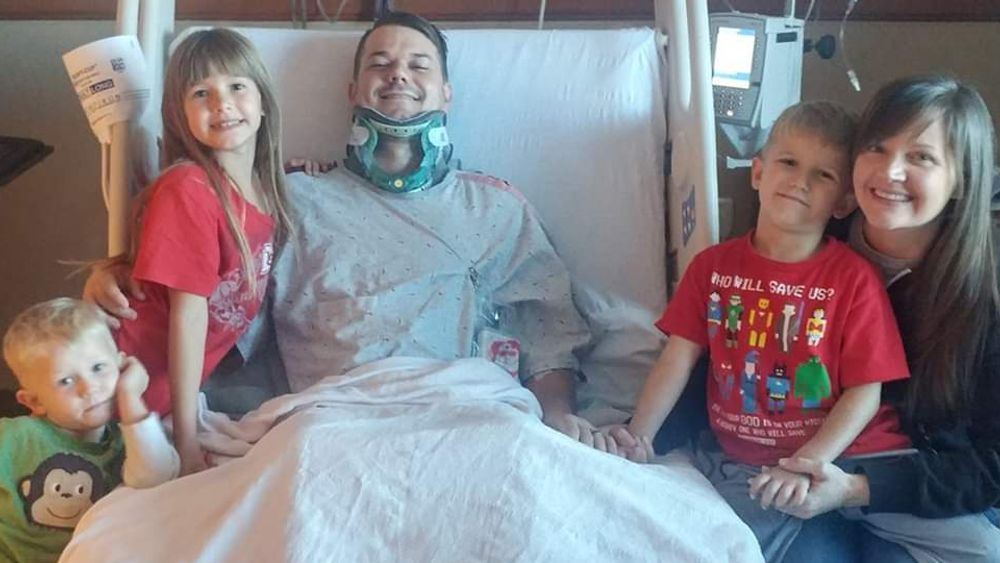 The Taylor Family
October 18, 2018
Stabbing pain shot down my neck and back as I tried to make sense of what just happened observing the aftermath. I can't breathe. The seatbelt had punched the air out of my lungs and I desperately gasped for breath now feeling an intense, sharp, burning pain in my neck, back, chest and knees. Everything changed. Lights are out, airbags out, broken glass, mangled hood, and silence is thick in the air. Every partial breath is more desperate but just as painful as the first. Several partial breaths later I could breathe enough. Although my partially collapsed lung and bruised sternum limited me to a very shallow breath.
How did I get here? I had been fasting and praying earnestly for around a week about what direction God would like me to go with whatever I have left to offer. Things seemed to be getting better from the dark depression that left me hopeless from struggles I had been in.  Anything would be better than where I was coming from!
One foggy day on the way to work I prayed for everyone I could think of as I continue accelerating through an intersection when I realize there were headlights right in front of me with almost no time to stop! Tires screech as I slide to the inevitable.
Moments later I hear a voice outside my door, "Are you Ok?" I try to open the door, but it appears to be locked as I fumble all electronic controls on the door. The handle was broken and the door was crushed shut. They couldn't get to me. I couldn't get out. I realize the smoke in the car is increasing, so I reach for the passenger side and it opens. I immediately began climbing out of my versa as I'm reminded of the terrible pain in my neck and continue to crawl over the center console, gear selector and passenger seat to freedom.
Quite some time later in the Hospital spirits are high. Laughter is in the air as the doctor comes in swiftly with a very serious look on his face. "It's not good. You have a broken C2 and the Neurosurgeon is on his way to see if he will need to operate." The overall mood in the hospital room dropped. Nurses avoided me and wouldn't even consider touching my head or neck until the specialist took over. Some family member recalls Christopher Reeves suffered from a C2 fracture and the reality struck home. How close to paralysis or death I had come that morning!
Every following visit to the X-Ray technician, she would just smile and repeatedly say things like: "You have no idea how amazing it is you are standing here." and "In twenty-five years I have never seen anything like this." or "I still show my students your original CT Scan and it's unlikely any of them will ever see an outcome like this in their career."
I have no doubt at all that the Heavenly Father saved me that day and the following day in the hospital room wondering when I will be able to begin rehabilitating activities at home, he repeatedly told me "You can't do anything!" I asked, "When can I do dishes?" He responded, "You can't do anything." I asked, "When can I sweep the floor?" "You can't do anything!", "Go for a walk?" "YOU CAN'T DO ANYTHING!", "So I guess that means I can't run…". He didn't find any of this funny. Finally I asked, "How about Guitar or Piano?", There was a thoughtful pause. "I guess IF you are very careful, you could play guitar or piano."
This answer to prayer reassured me that God didn't want me to do anything but Guitar and Piano for a while. This was a huge, although painful, but an answer to prayer!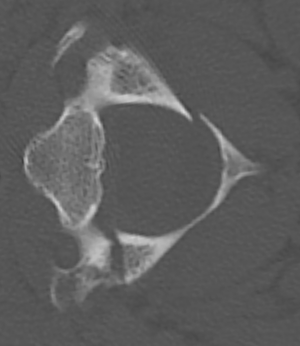 The C2 (Hangmans) Fracture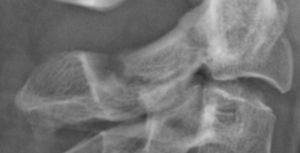 "You have no idea how amazing it is to see you alive an well. Out of 25 years of experience, I have never seen a case like this. I still use your X-Rays as examples for my students" - Brenda, Professional X-Ray Technician at Neurological Center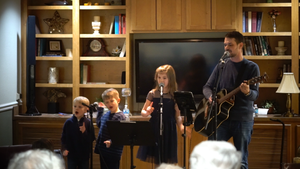 The C2 Incident Music Biography
The C2 Incident is a Family Music Ministry based out of Kansas City, MO consisting of David and his three children, Jordan, Miles and Luke.  Having an appreciation in a variety of genres they are a melting pot of styles for children and adults with influences including classical with an electric edge, folk, country, and pop. Their catchy application of rhythms, melodic themes, and storytelling is applied to a variety of presentation styles including acapella, campfire, gentle acoustic performances, instrumental background music, lullabies, and upbeat full band performances with background tracks written and pre-recorded by David. 
David grew up surrounded by the sound of piano, hymns, classical music and theater. His parents would often rehearse and perform with their families' Christian folk band, Brother John. As soon as possible, David was on stage singing with the siblings and cousins during performances. He also remembers hearing his grandmothers captivating stories and testimonies she would share. During his early teens David with his older brother and some friends formed a Christian Punk Rock band, Blue Collar. His interests expanded into country, pop, various styles of rock, ska, big band/swing, and blues. All of this set up the foundation for David's writing styles. 
Since David's life changing accident, he has dedicated his life to write and perform only praise, worship and that which points the lost, broken and believer to God. 
David's kids have been around music from the beginning. Each currently studying piano and drums while diving into a personal instrument. Jordan enjoys the ukulele, Miles enjoys the Kalimba and Luke prefers the violin. They all enjoy a variety of styles of music! 
We thank you very much for your support and visiting us today. We look forward to hearing from you soon!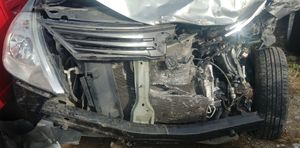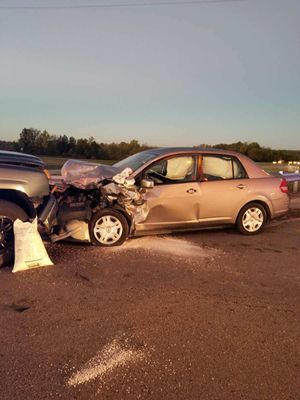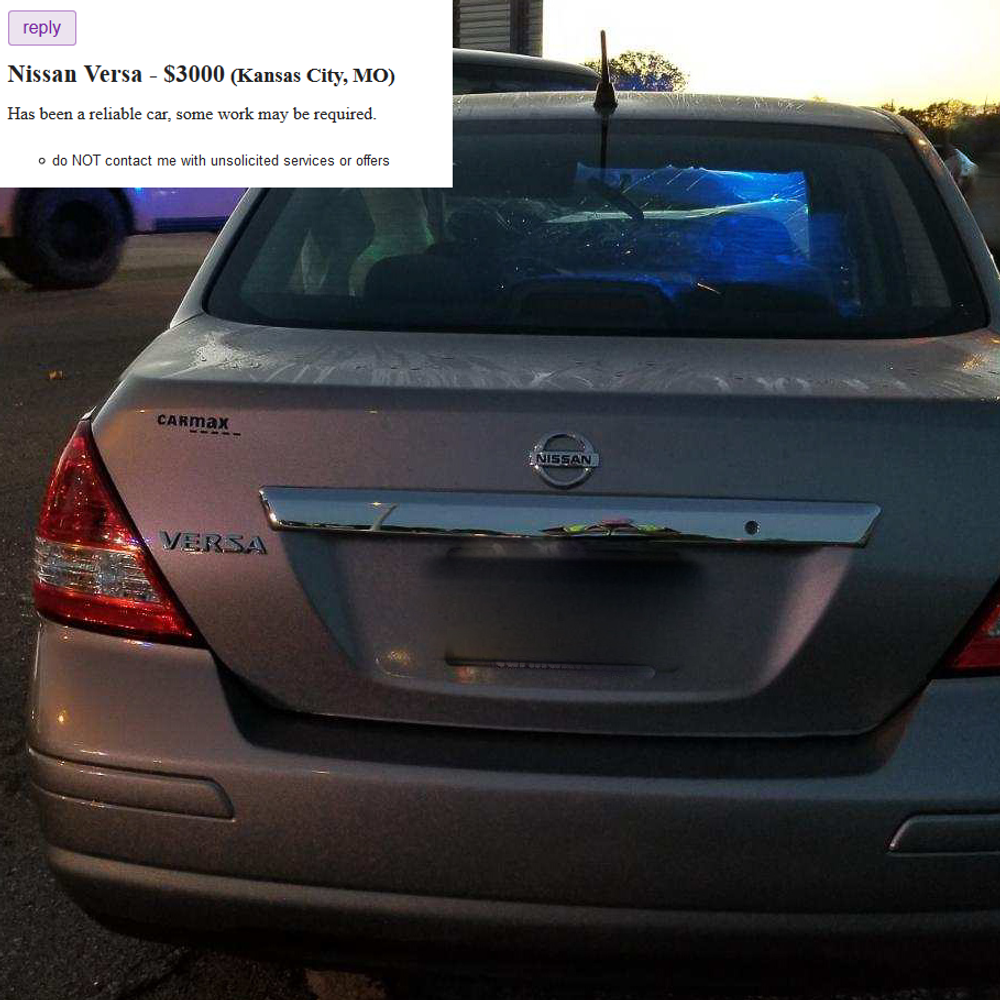 Nissan Versa - $3,000 (Kansas City, MO)
Has been a reliable car, some work may be required.
Do NOT contact me with unsolicited services or offers
This is not a real ad...just having a little fun...
You are visitor number: 1655